https://help.myob.com/wiki/x/8BCEAQ
Do not delete this page - MYOB Practice navigates to it from within the product
Were you previously using the MYOB Essentials Partner Dashboard?
We hope you enjoy using this enhanced Transaction processing dashboard (click here to access it now). Note that the Users and My profile pages in MYOB Essentials are still available, so if you need to give or remove staff access to the list of MYOB Essentials files, you can still do so from the usual place.
Having trouble logging in? Maybe you haven't been given access by your practice administrator. The Manage your staff help page has information on how they can give you access.
The Online files view of the Transaction processing page lists all MYOB Essentials files, Cashbook files, and online MYOB AccountRight company files you've created or have been invited to.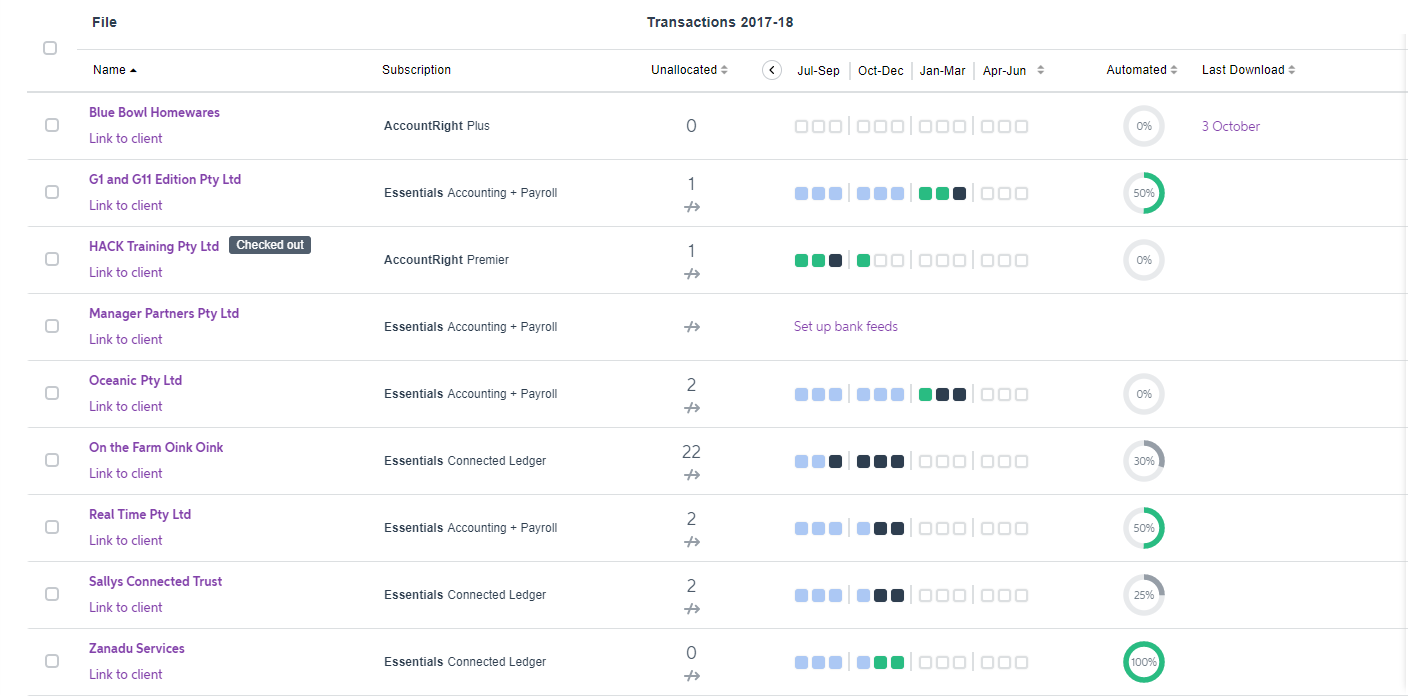 What you can see and do for each client depends on whether you use compatible practice software like MYOB Accountants Enterprise (AE) or MYOB Accountants Office (AO).
Don't see any MYOB Essentials files listed? Maybe you haven't been given access to your practice's files. A practice administrator can log in to MYOB Essentials and give you access.
Things you can do:
An easy way to contact business owners: If you have linked an online file to a client, you can click the client's name to display their contact details. If you're on a mobile phone, or a device that has phone functions, click your client's listed mobile number or landline number to contact them directly.