https://help.myob.com/wiki/x/8BCEAQ
Do not delete this page - MYOB Practice navigates to it from within the product
The Online files view is your main page under Transaction processing which lists all MYOB Essentials files, Cashbook files, and online MYOB AccountRight company files you've created or that a staff member's given you access to. This makes it easy for you to keep on top of your client work. Quickly see which business files are up to date, and which you need to work on next.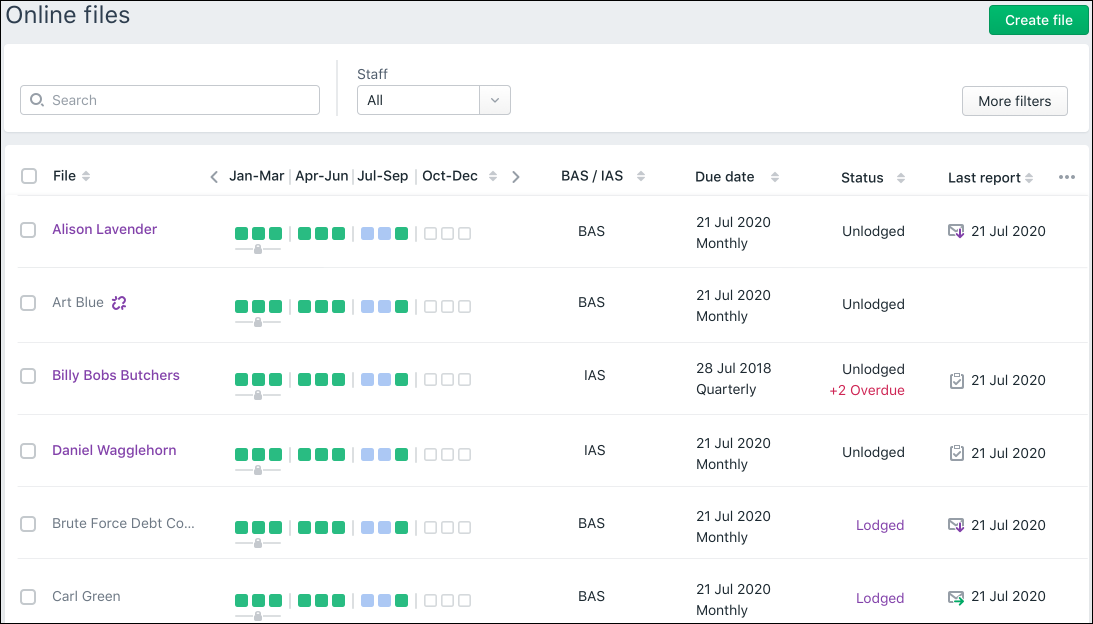 The columns that you see depend on whether you're working with BAS and whether you've hidden any columns.
What you can see and do for each client also depends on whether you use compatible practice software like MYOB Accountants Enterprise (AE) or MYOB Accountants Office (AO).
Common tasks
Here are some tasks you can do from the Online files view:
Get the most out of the Transaction processing page
Here are some tips that'll have you working with online files like a pro!
Sort the page
Get a quick overview
Get more info