Close
How satisfied are you with our online help?*
Just these help pages, not phone support or the product itself
Very dissatisfied
Very satisfied
Why did you give this rating?
Anything else you want to tell us about the help?
Australia only
This page shows the best practice for an end to end workflow for a tax return in MYOB Practice. 

Click and magnify to see the original or download a pdf copy.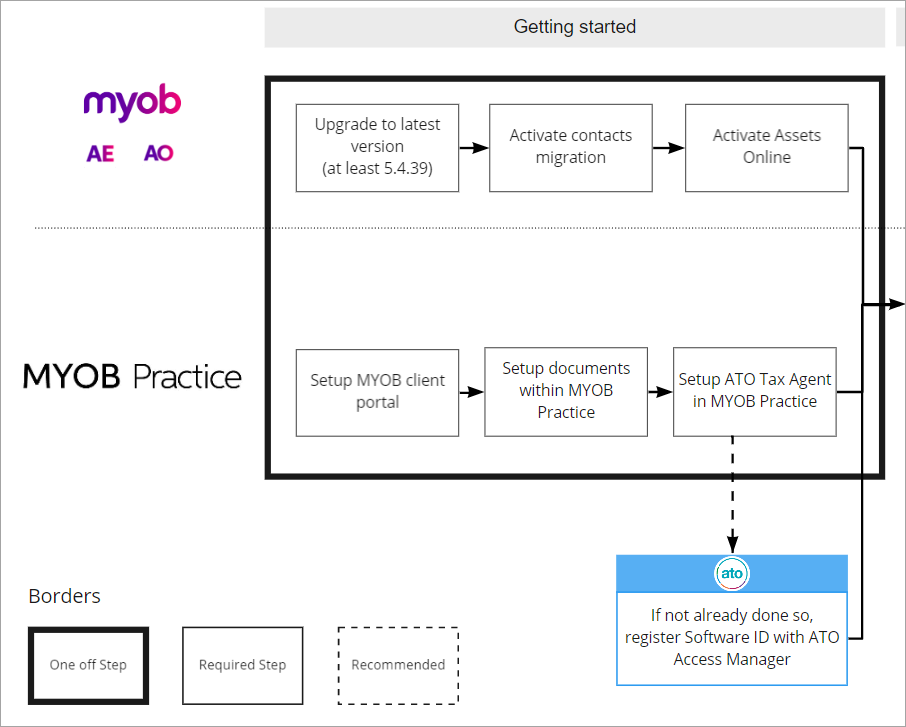 Click the links to find out the getting started steps. You need to do this only once and then you're ready to move the tax return.