https://help.myob.com/wiki/x/OhGEAQ
Do not delete this page - MYOB Practice navigates to it from within the product
November 2019
18 November:
Clients: Now you can restrict access to clients whose details and activities you want to keep confidential. Only administrators and the selected staff members will be able to view or edit their details.

If you're an MYOB Partner and don't use MYOB AE/AO, you can set up client restrictions within MYOB Practice.

If you use MYOB AE, or MYOB AO (NZ), the Team Security settings you define in your desktop software will apply automatically in MYOB Practice.

Learn what can be restricted, and how to set up restrictions on the Restrict access to clients help page.

Note that we're rolling out these features over the next two weeks, so these features may not be immediately available to your practice.
MYOB Advisor

: Advisory reports now include profitability charts.



You can analyse:

 
profit (dollars): Gross, operating and net profit (monthly and cumulative). 

profit margin (percentages): Gross, operating and net profit. 

current profit results versus previous period results 

actual profits versus budgets. 
7 November:
Assets: We've updated Assets to support the upcoming individual tax return release in Compliance.
You can access an asset register that is not integrated into a ledger.
You can create:

a business asset class by linking to an account code
a personal asset class by not linking to an account code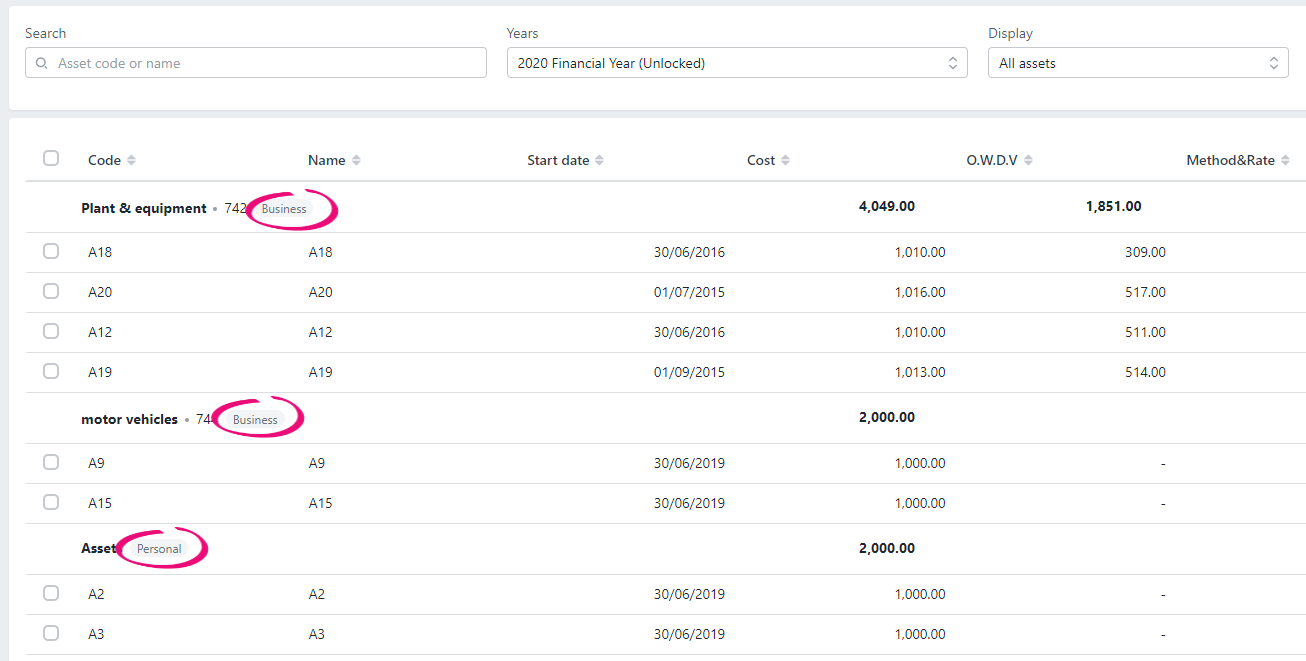 A personal asset class and the associated assets won't appear under the Accounting tab. Accounting details aren't required when you add a personal asset.
We've also enhanced the user interface when you add an asset class. The taxation integrated accounts will only be displayed after you select a Link to account.