https://help.myob.com/wiki/x/jYFW
Close
How satisfied are you with our online help?*
Just these help pages, not phone support or the product itself
Very dissatisfied
Very satisfied
Why did you give this rating?
Anything else you want to tell us about the help?
What is my.MYOB?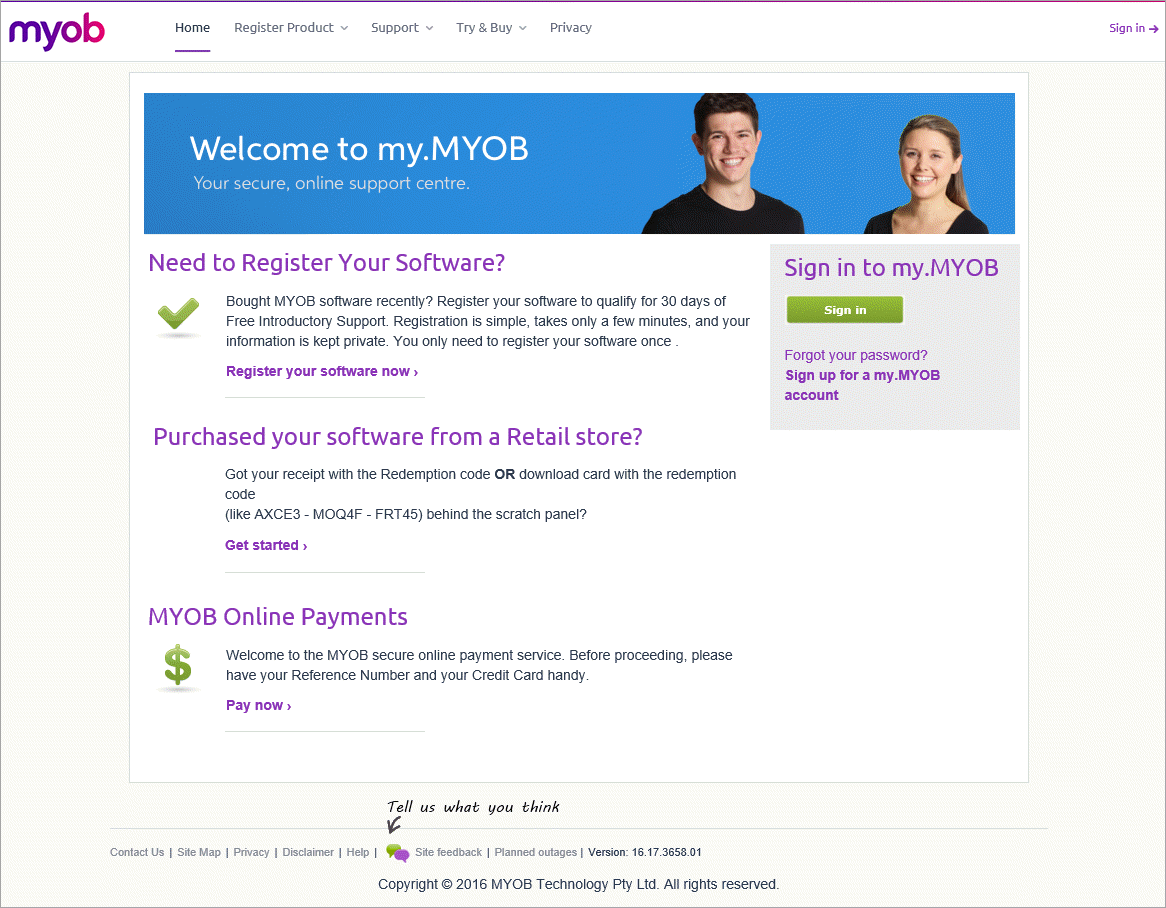 Visit my.myob.com.au or my.myob.co.nz to:
register your software
check which MYOB software you currently have registered
try MYOB software or purchase new MYOB software
download updates and upgrades for your software
update your personal and business contact details (also see Changing your business name and contact details)
manage bank feeds
invite users to your company file
confirm your company file (when it can't be done automatically)
view or pay your MYOB invoices. You can also view, download, and pay your MYOB subscription invoices at https://myaccount.myob.com/account/billing/invoices

Your my.MYOB login details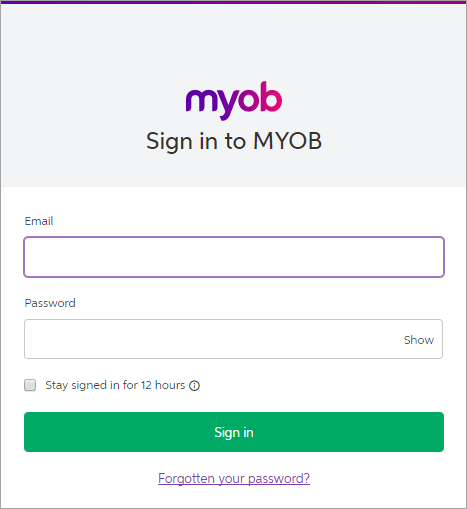 To access the my.MYOB website you need to provide your registered email address and password. This login is referred to as your MYOB account.
You'll use the same details to sign in to your online files, and you might need to provide them when using bank feeds, paying super (Australia only), or another AccountRight online service.
You might have set up an MYOB account when you:
purchased an AccountRight subscription,
registered your software,
set up an online service,
contributed to the MYOB community forum
accepted an invitation to work online.
If more than one person shares a computer, don't choose the Stay signed in for 12 hours option when entering your MYOB account details. Learn more about ways you can protect your AccountRight company file.
If you've forgotten your password, click the Forgotten your password? link on the sign in window.
If there's been too many unsuccessful login attempts, your MYOB account will be locked. You'll also receive an email advising how to unlock your account.
Other things you can do in my.MYOB
Here are some common self-service tasks you can do when you log into the my.MYOB website.
Need to sign up for an MYOB account?
When you purchase an MYOB subscription, or you're invited to access another person's online MYOB software, you'll be prompted to set up your MYOB account.