https://help.myob.com/wiki/x/OZmi
Close
How satisfied are you with our online help?*
Just these help pages, not phone support or the product itself
Very dissatisfied
Very satisfied
Why did you give this rating?
Anything else you want to tell us about the help?
Australia only
Online invoice payments is a secure payment service that gives your customers an easier and faster way to pay you. Now they can pay online using their VISA, MasterCard, AMEX, BPAY, Apple Pay or Google PayTM or PayPal.
Let customers pay how they want to pay.
Check out the video to see what online invoice payments can do for your business.
Fees and charges
There are no setup or cancellation fees with online invoice payments, but there is a transaction fee that will apply to all payments made online.
Transaction fee: $0.25 per transaction + 1.8% of the total invoice (which you can pass on to your customers through surcharging, excluding BPAY). You'll only be charged after your customer makes the payment.
If you'd like more information on how fees and charges work with online payments, see Fees and charges.
Apply now
It's easy to get set up with online invoice payments, just make sure you have the following information ready:
You can start your online invoice payments application by 
visiting this website
, or from within MYOB by following the steps in 'Get set up' below.
We'll step you through the application and ask you a few simple questions so that we can verify your business and account details to make sure that your information is kept safe and secure.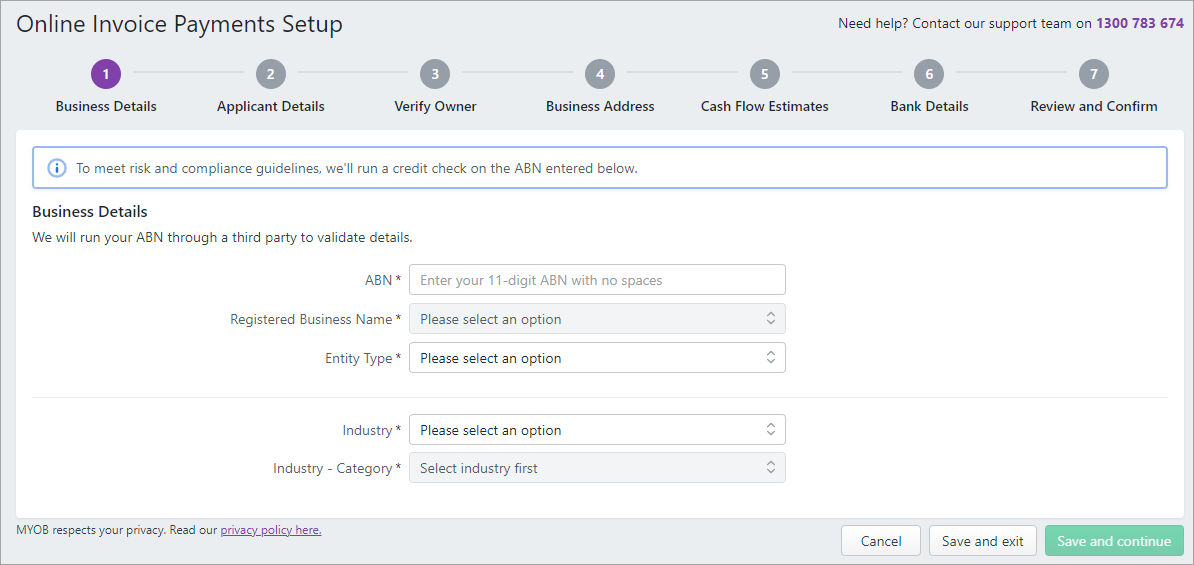 Google Pay is a trademark of Google LLC.
FAQs