https://help.myob.com/wiki/x/pnznAQ
Close
How satisfied are you with our online help?*
Just these help pages, not phone support or the product itself
Very dissatisfied
Very satisfied
Why did you give this rating?
Anything else you want to tell us about the help?
AccountRight comes with a handful of statement form templates you can use when printing or emailing your customer statements. And it's easy to change these forms to add your own personal touch.
By default, business details entered in the Company Information window (Setup menu > Company Information) will appear on your statements. This includes your company name and contact details: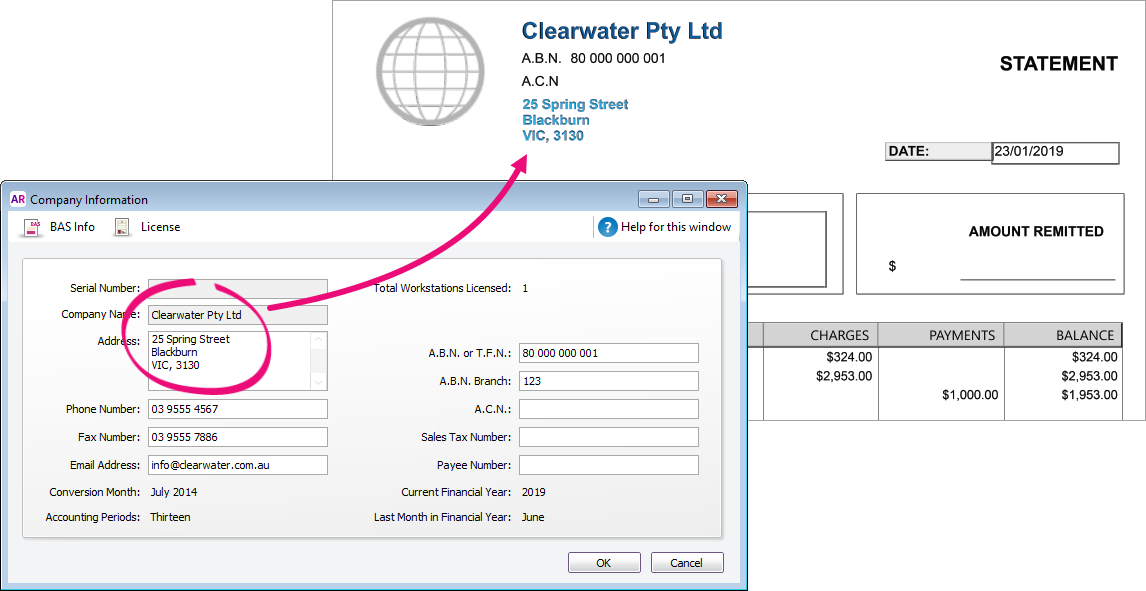 You can add your business logo or specific payment requirements, or make your statements stand out with a splash of colour. It's up to you.
OK, let's step you through it.
FAQs