https://help.myob.com/wiki/x/qYBe
Close
How satisfied are you with our online help?*
Just these help pages, not phone support or the product itself
Very dissatisfied
Very satisfied
Why did you give this rating?
Anything else you want to tell us about the help?
Not available in AccountRight Basics
If your company file is online, you can store your supplier bills securely in AccountRight's In Tray. If a bill is for a transaction you've recorded in AccountRight, you can link the bill to that transaction. Otherwise, when you add a bill to your In Tray, AccountRight will use advanced Optical Character Recognition (OCR) technology to identify key information in the document, speeding up transaction entry by filling in what it can for you.
Also learn how to attach documents to your cards or bills and spend money transactions.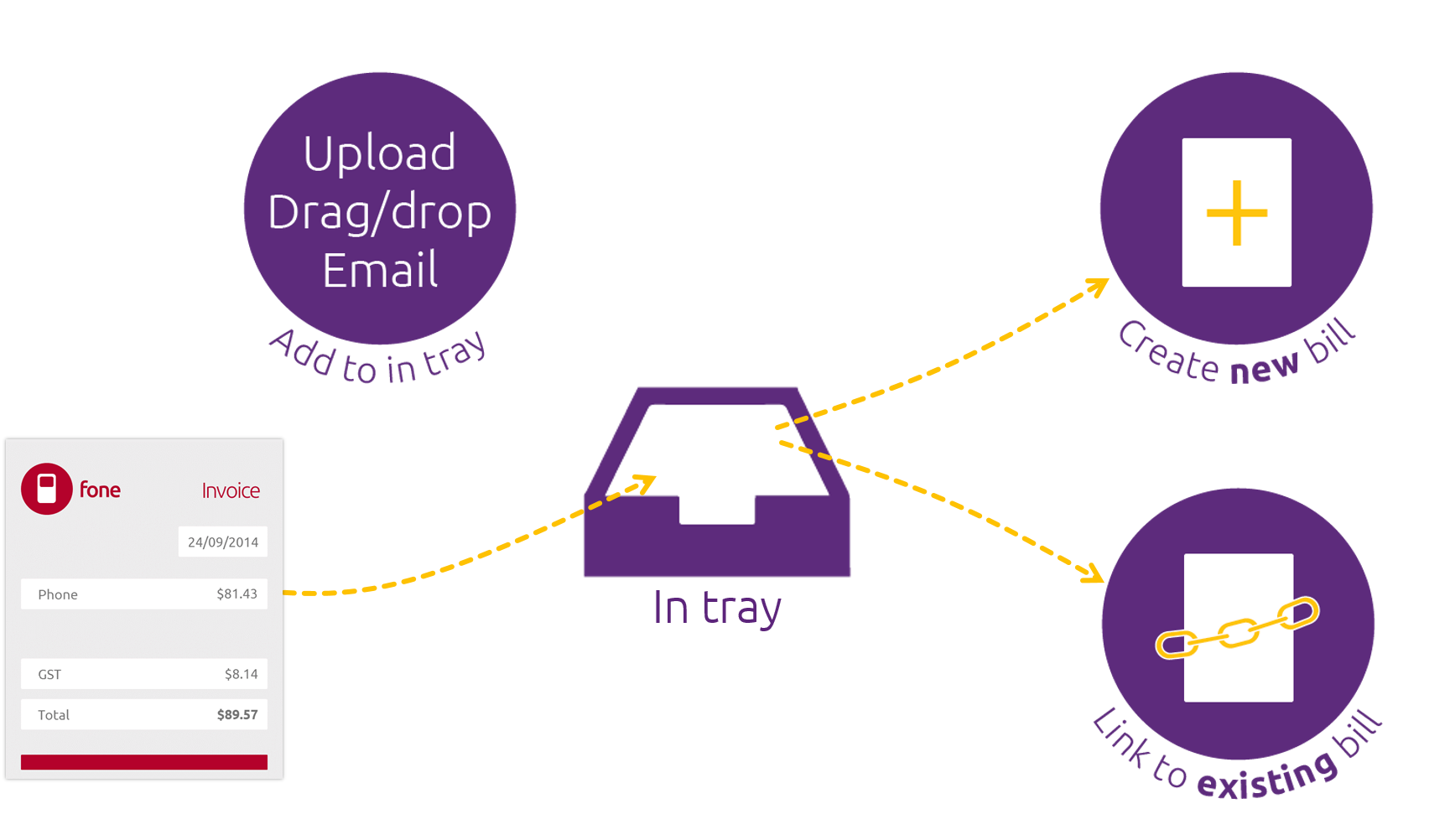 And if you're a bookkeeper or accountant, the source documents you need to review for each bill transaction are now just a click away. You no longer need to chase up clients to get copies of their supplier invoices for verification, and it's easier to check that all their tax allocations are correct (making BAS and GST returns easier to prepare).
You can add documents up to 10MB in size to your In Tray, and in these formats: .PDF, .JPG, .JPEG, .TIFF, .TIF, and .PNG.
Watch this video to learn how it works:
FAQs