HTML Wrap
HTML
<span data-swiftype-index="true">
HTML Wrap
Welcome to MYOB Essentials Accounting. Watch the video to see how to get started.
HTML
<div class="wistia_responsive_padding" style="padding:56.25% 0 0 0;position:relative;"><div class="wistia_responsive_wrapper" style="height:100%;left:0;position:absolute;top:0;width:100%;"><iframe src="//fast.wistia.net/embed/iframe/5ms2cw5ddl?videoFoam=true" title="Wistia video player" allowtransparency="true" frameborder="0" scrolling="no" class="wistia_embed" name="wistia_embed" allowfullscreen mozallowfullscreen webkitallowfullscreen oallowfullscreen msallowfullscreen width="100%" height="100%"></iframe></div></div>
<script src="//fast.wistia.net/assets/external/E-v1.js" async></script>
For more information about getting started and setting up MYOB Essentials, see Get started with MYOB Essentials.
Signing in to MYOB Essentials
Sign in to MYOB Essentials at the following URLs: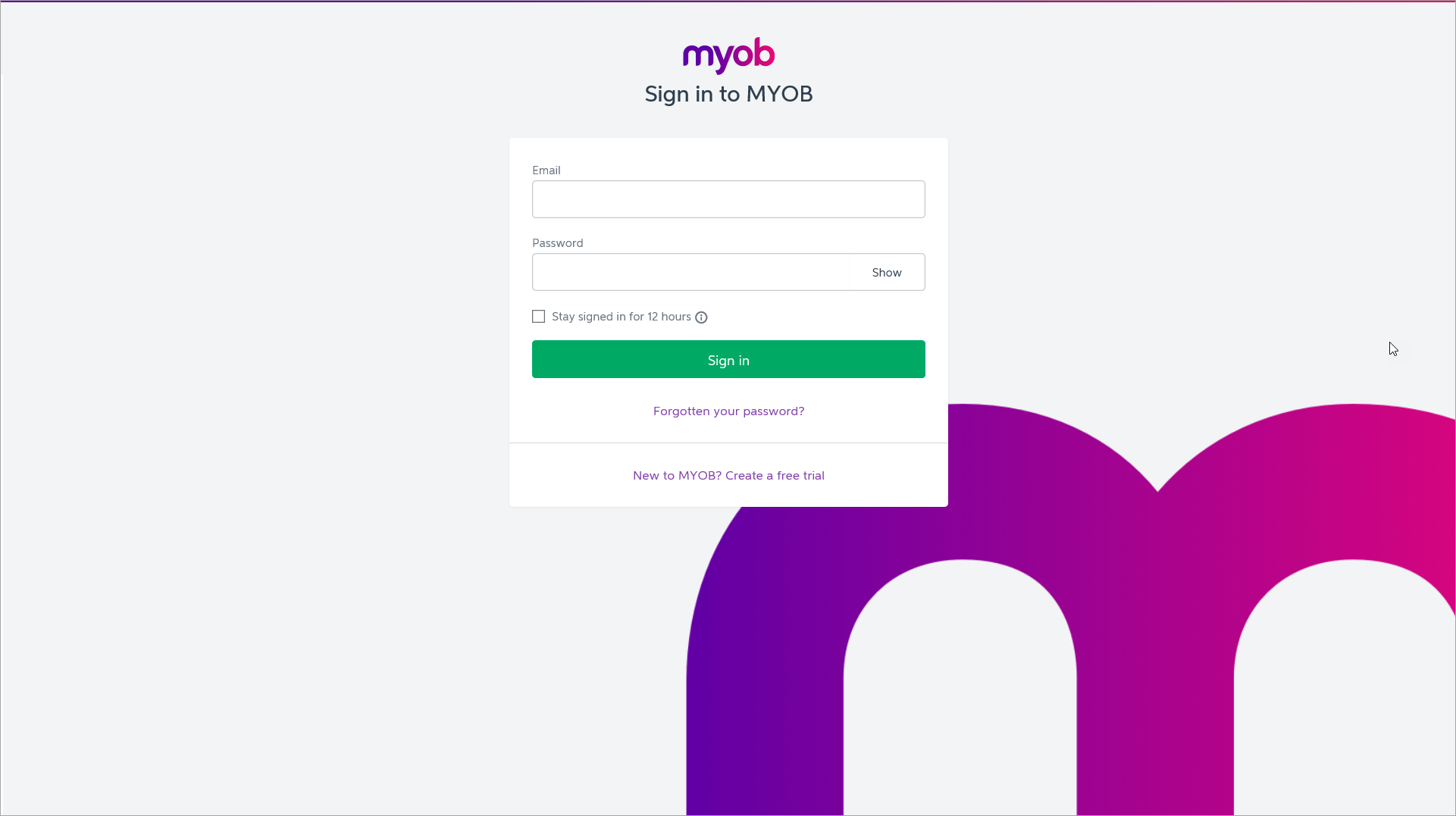 Taking care of business on the go
Download the MYOB Invoices smartphone app to manage your contacts and create and send invoices while you're on the road. Learn more.
Exiting MYOB Essentials
When you're done for the day, click your business name then click Logout.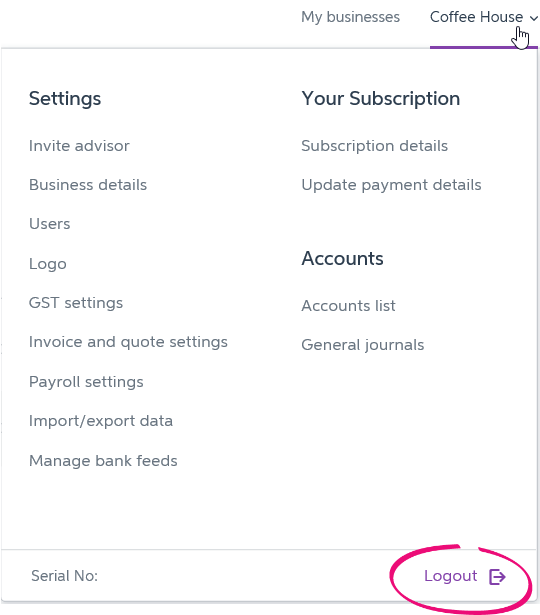 HTML
<div style="display: none;" data-swiftype-name="keywords" data-swiftype-type="enum">log out of MYOB Essentials</div>
</span>
HTML Wrap
| | |
| --- | --- |
| width | 15% |
| class | col span_1_of_5 |
HTML Wrap
| | |
| --- | --- |
| float | left |
| class | col span_1_of_5 |
Panelbox
| | |
| --- | --- |
| name | magenta |
| title | Related topics |
Panelbox
| | |
| --- | --- |
| name | yellow |
| title | From the community |
RSS Feed
| | |
| --- | --- |
| titleBar | false |
| max | 5 |
| showTitlesOnly | true |
| url | http://community.myob.com/myob/rss/search?q=getting+started&filter=labels%2Clocation&location=category%3AMYOBEssentials&search_type=thread |