HTML Wrap
HTML
<span data-swiftype-index="true">
HTML Wrap
Australia only
Need to purchase some new equipment for your business? Or do you need to access valuable cashflow now rather than waiting until the customer pays you?
You may find a finance solution for you on the Loans and finance page (Banking menu > Loans and finance).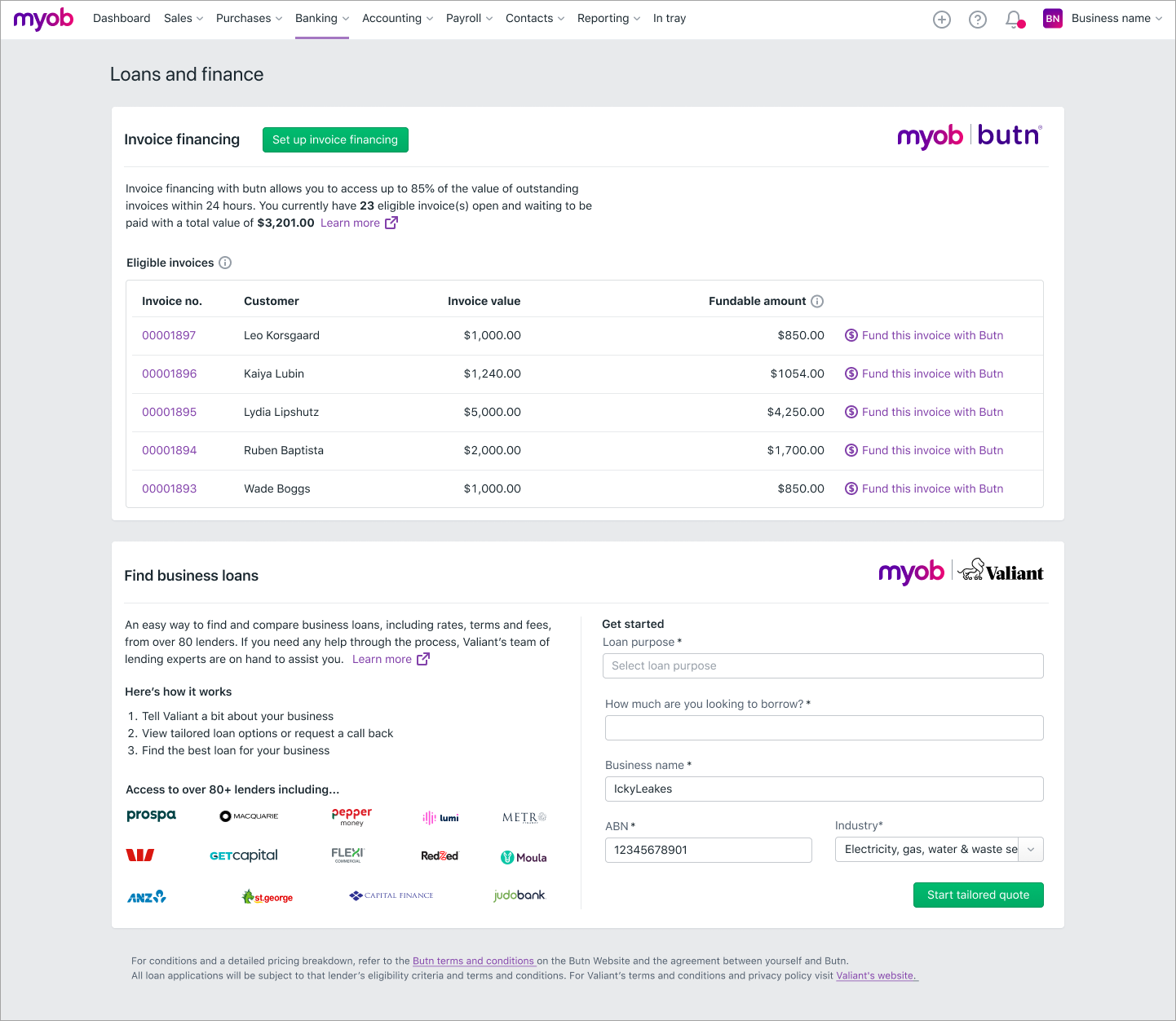 MYOB has partnered with:
Valiant, to give your business easy access to the right finance solutions. You can get a quote directly from MYOB Business — find out how to get a business loan with Valiant.
Butn, to provide funding against your outstanding invoices. You simply apply for a Butn account, then request funding whenever you need it — find out how to get invoice financing with Butn.
UI Text Box
Can't see Butn invoice financing on the Loans and finance page? Invoice financing is only available to selected Australian businesses.
If you'd like to register your interest and try it for yourself, email us at funding_support@myob.com
HTML Wrap
| | |
| --- | --- |
| width | 15% |
| class | col span_1_of_5 |
HTML Wrap
| | |
| --- | --- |
| float | left |
| class | col span_1_of_5 |
Panelbox
| | |
| --- | --- |
| name | magenta |
| title | Related topics |