https://help.myob.com/wiki/x/DIFlAQ
Close
How satisfied are you with our online help?*
Just these help pages, not phone support or the product itself
Very dissatisfied
Very satisfied
Why did you give this rating?
Anything else you want to tell us about the help?
New Zealand only
What is PayAgent?
MYOB PayAgent is a service that helps take the hassle out of compliance. Once you're registered for PayAgent, MYOB takes care of paying wages, PAYE deductions and IRD reporting. This means less paperwork and time spent on compliance, and more time put back into your business.
How does PayAgent work?
It's easy! First, you'll complete run your pay runs as normal. When they're done, you'll authorise MYOB to process pay and deduct wages and tax. MYOB debits the gross pay from your account and credits your employees with their net page.
PAYE and deductions (e.g., employee KiwiSaver, employer KiwiSaver, ESCT, child support and student loans) will be automatically paid to the IRD by the 20th of each month.
This means MYOB is acting as the intermediary for you (the employer) and takes the responsibility of making these payments on your behalf.
Signing up for PayAgent
If you have a New Zealand Essentials business, you can sign up for PayAgent from your Payroll settings.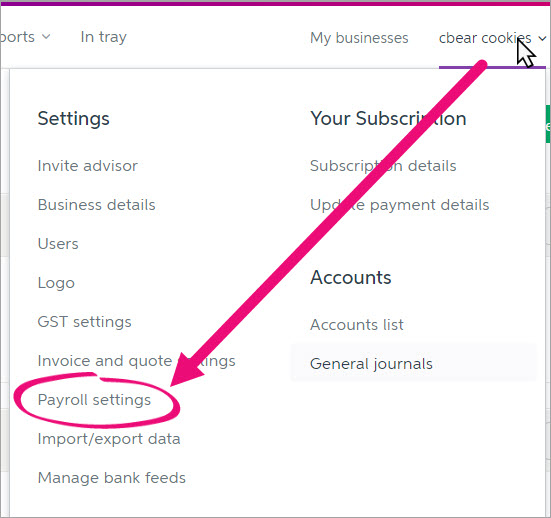 Click the Register for PayAgent button to begin your online registration.
After clicking the button, you'll be taken through a short online application process which will ask for your business and banking details.
Continue below for information on Post-registration tasks, including emailing supporting documents like a bank statement and a copy of your drivers license.
Paying your employees with PayAgent 
You still complete your pay run in MYOB Essentials as usual.
When you finalise the pay run, PayAgent takes care of the rest, including:
automatically debiting the gross pay from your bank account and crediting your employees with their net pay,
PAYE, Kiwisaver and child support contributions will be automatically paid to Inland Revenue by the 20th of the month
and your Employer Schedule (ir-File) will be automatically filed by the 20th of the month for you.
For more information on PayAgent, such as processing pay runs on public holidays or changing pay run frequency, see the FAQ below.
FAQs
 Pay run and processing FAQs
 General PayAgent FAQs