https://help.myob.com/wiki/x/-sWyAQ
Close
How satisfied are you with our online help?*
Just these help pages, not phone support or the product itself
Very dissatisfied
Very satisfied
Why did you give this rating?
Anything else you want to tell us about the help?
If you're moving from AccountRight v19 to AccountRight 2017, this information is for you. If you're updating AccountRight 2011 or later, check out 'Getting the latest version' instead. To check your current AccountRight version, go to the Help menu and choose About AccountRight.
Are you able to upgrade?
If you use the following Classic AccountRight features, you might not be able to upgrade from AccountRight Classic (v19 or earlier) just yet because these features aren't available in the new AccountRight:
M-Powered Payments
multi-currency, negative inventory or multi-location stock tracking
add-ons that require ODBC. Are your add-ons compatible? Check here,

or contact the add-on provider to check if the add-on can work with the new AccountRight. 



MYOB is working on building out features like multi-currency in the new AccountRight. We'll let you know when they're available so you can move.
If you can upgrade here's some things to check first
| Check if | More information |
| --- | --- |
| your computer can run the new AccountRight | Check the full system requirements. |
| the file you want to upgrade is located in a C:\Program Files subfolder, as you'll need to log on to your computer as an administrator before you can upgrade it. | How to find your file |
| you have customised reports, as you'll need to recreate them in the new software version. The good news is we've made customising reports easier. | Customising reports |
Other things to note:
To comply with PCI Data Security Standards, you'll only be able to view the last four digits of any credit card numbers in your upgraded file, and card expiry dates won't be retained.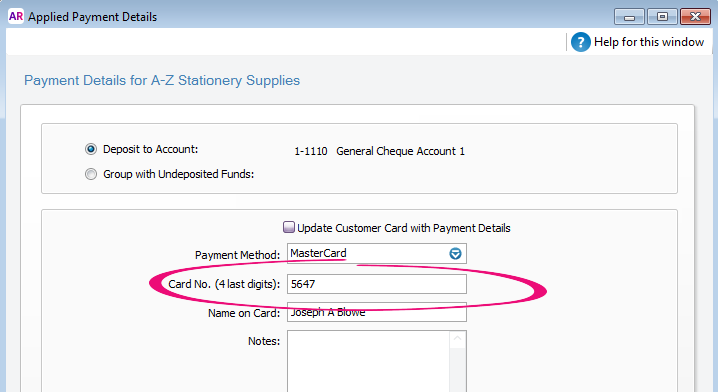 After upgrading your company file, you can't "downgrade" the file to use it back in AccountRight v19. Pre-upgraded company files remain accessible by AccountRight v19.
If your file won't be stored online
If your file is 100MB or more in size,

there are a couple of

things you should do in your Classic AccountRight software first

. This can help the upgrade complete faster and smoother.

If you've linked pictures to cards or item records,

note that pictures over 200KB in size won't be imported into your upgraded file

.

Make sure your card and item pictures are

saved in a subfolder called

Graphics

, in the same location as the file you're upgrading.

For example, if the file you're upgrading is located at

C:\Plus19

, make sure the pictures are in

 

C:\Plus19\Graphics

.
Ready to upgrade?
See Upgrade to the new AccountRight.
After you've upgraded
There may be a few more things you need to do, depending on the features you use. Head over to our Additional upgrade tasks page for all the details.