https://help.myob.com/wiki/x/O4DMAQ
Close
How satisfied are you with our online help?*
Just these help pages, not phone support or the product itself
Very dissatisfied
Very satisfied
Why did you give this rating?
Anything else you want to tell us about the help?
From the Accounts list page (accessible by clicking your business name and choosing Accounts list), you can add, edit and delete headers and accounts (or, make them inactive).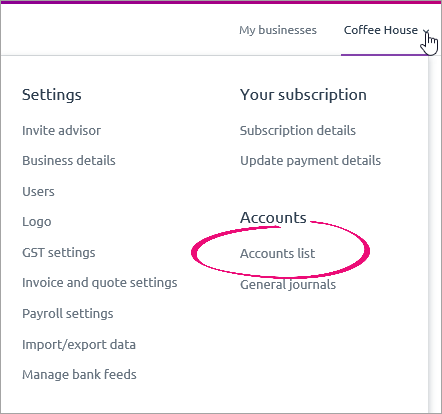 Before adding a new account, note the account names and numbers of the existing accounts in the list. They're based on a numbering system which groups accounts by their Account Type. The existing names and numbers will help you choose appropriate account names and numbers when adding or editing accounts.
Using the Accounts list