Close
How satisfied are you with our online help?*
Just these help pages, not phone support or the product itself
Very dissatisfied
Very satisfied
Why did you give this rating?
Anything else you want to tell us about the help?
How do I use Client Accounting with my client's ledger?
If your client uses an MYOB AccountRight or Essentials Accounting company file, you can link or "configure" this file into Client Accounting.
With Client Accounting, you can view your client's balances, make end-of-year adjustments and produce a set of financial reports without the need to import transactions or key in net movements to update your ledger balances.
Why share a ledger with my client?
When you use your client's ledger with Client Accounting, you're solving a problem faced by many accountants. Each year you may find yourself making adjustments to match your client's figures to yours. You may provide your client or their bookkeeper a list of journals to align their opening balances with yours, which they may never post...
But when you work on the same file as your client, the end-of-year process is streamlined and your balances are always the same. Both you and your client will have a clear image of their financial position.
When sharing a ledger, you'll work closer with your client throughout the year, and you won't have to re-key data, import transactions or reconcile opening balances anymore.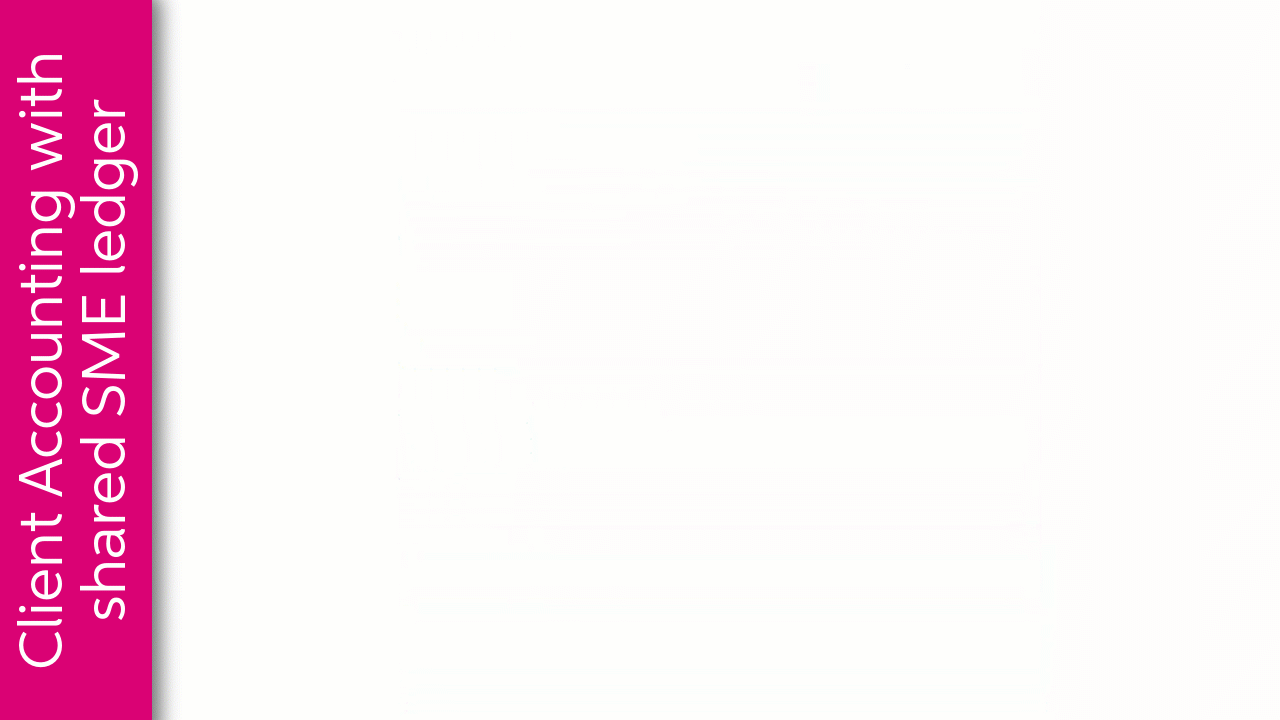 Which SME products can I use with Client Accounting?
Client Accounting will work with:
AccountRight (

both online and offline files)

AccountRight Classic (v19)
MYOB Essentials Accounting (pre-March 2020)
Cashbook
MYOB Business/MYOB Essentials (new)
If your client is using AccountEdge, you won't be able to directly configure this file into Client Accounting. However, you can export balances from AccountEdge into an MYOB Ledger.