https://help.myob.com/wiki/x/9U3nAQ
Close
How satisfied are you with our online help?*
Just these help pages, not phone support or the product itself
Very dissatisfied
Very satisfied
Why did you give this rating?
Anything else you want to tell us about the help?
AccountRight Plus and Premier, Australia only
The Pay Slip Delivery field in an employee's card determines if their pay slips will be emailed, printed or both (but this can be changed during the pay run, if you like).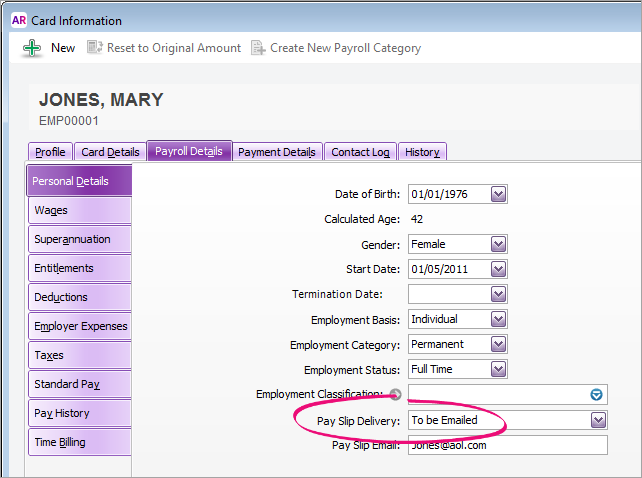 You can print or email pay slips when processing your payroll, or at any time afterwards. We cover both scenarios below.
Before you start, make sure AccountRight is set up to send emails. Also, if you want to change the appearance of your pay slips, see Personalising pay slips.
Print or email pay slips FAQs