Apply the first payment to the unpaid (open) invoice as you normally do and then record another customer payment and apply the second payment to the same invoice. As this invoice is now paid (or closed), you'll need to select the Include Closed Sales option to see it. A credit for the second payment will be automatically created. 
You record the payment using the Receive Payment window or by selecting the Receive Payment option in the Band Feeds window.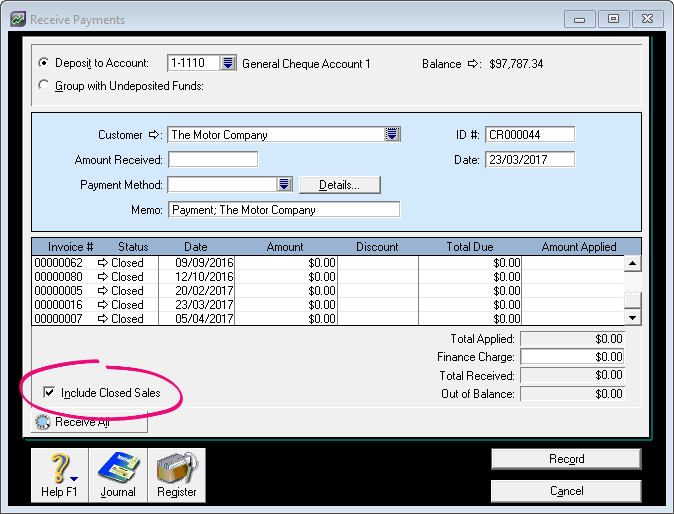 After creating the credit, you can settle it by refunding the amount or applying it to a future invoice. For more information on settling credits, see the AccountRight help (Australia | New Zealand).