You can now open Business Insights from any command centre to get a snapshot of what's going on in your business. Simply click Business Insights in the command panel.
Business Insights enables you to analyse key financial information using a range of interactive tables and graphs. You can use it to analyse areas of your business such as cash flow, profit and loss, money you owe and money that is owed to you.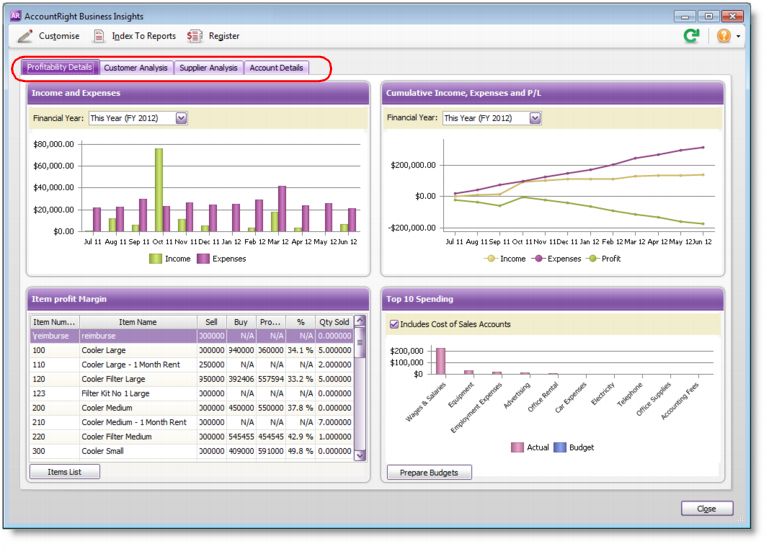 Customise Business Insights information
You can also decide what information shows in each tab, by adding and removing information panels. To do this, click Customise in the menu bar. Make your selections in the window that appears.
Sort Business Insights information
You can also find information specific to your needs by sorting table information. For example, click the relevant column headings to sort the list of outstanding invoices to find the most overdue invoice or the largest overdue amount.
For more details about the information presented in Business Insights, watch the Business Insights video on the Show me how page.