This information applies to MYOB AccountRight version 19. For later versions, see our help centre.
https://help.myob.com/wiki/x/PwK7
ANSWER ID:11234
Moving AccountRight v19 to a new computer is as easy as creating a backup of your company file, installing AccountRight on your new computer then restoring the backup. If you have customised templates (forms, reports and personalised letters), you can also copy these to the new computer.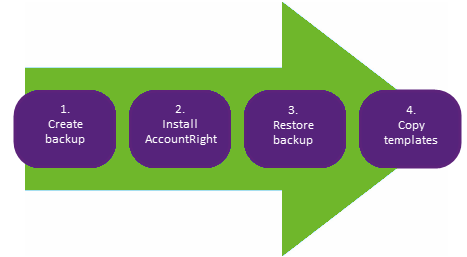 OK, let's step you through it.