https://help.myob.com/wiki/x/FWTnAQ
Close
How satisfied are you with our online help?*
Just these help pages, not phone support or the product itself
Very dissatisfied
Very satisfied
Why did you give this rating?
Anything else you want to tell us about the help?
Invoice reminders and unpaid invoice summaries are great tools to gently prod your customers to pay on time.
Before you can send reminders, your company file needs to be online and set up to send emails from AccountRight. Once you've set this up, you can turn these reminders on or off easily through your settings, customise your reminder message and choose when you want to send them.
When you enable invoice reminders, your customer will receive an email reminder – here's what it might look like: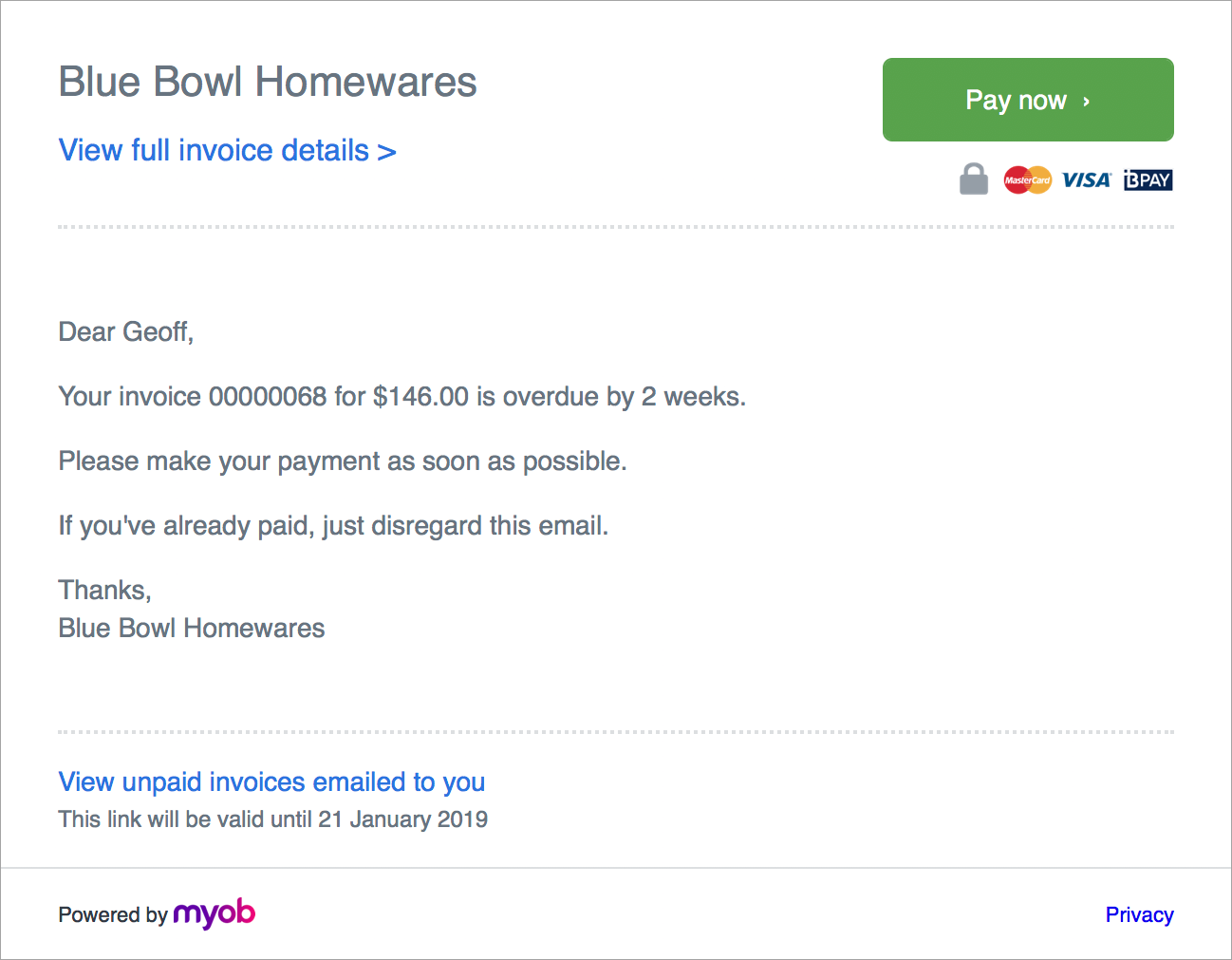 How does the summary of unpaid invoices look to customers?
Your customers will receive an email that will give them access to their list of unpaid, online invoices. By clicking View unpaid invoices emailed to you at the bottom of the email, they'll be able to see how long their payments have been overdue and pay them on the spot. Plus, customers can select multiple invoices to pay in one go.
The total amount of invoices selected cannot exceed $99,999.