This information applies to MYOB AccountRight version 19. For later versions, see our help centre.
https://help.myob.com/wiki/x/agGc
ANSWER ID:9146
AccountRight Plus, Premier and Enterprise, Australia only
Allocating multiple job numbers to a payroll category within an employee's pay involves editing the Pay Employee window and selecting the jobs you wish to assign.
To allocated multiple Job Numbers to employee's pay
Shown below is an example Pay Employee window (displayed when processing payroll):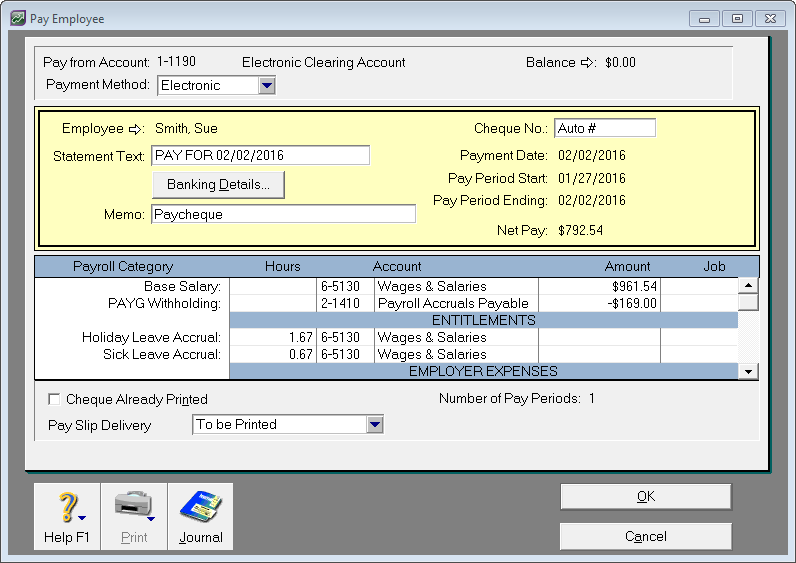 Clicking into the Job column displays a drop-down arrow as shown below.

Clicking this arrow displays the Allocate Jobs window as shown below.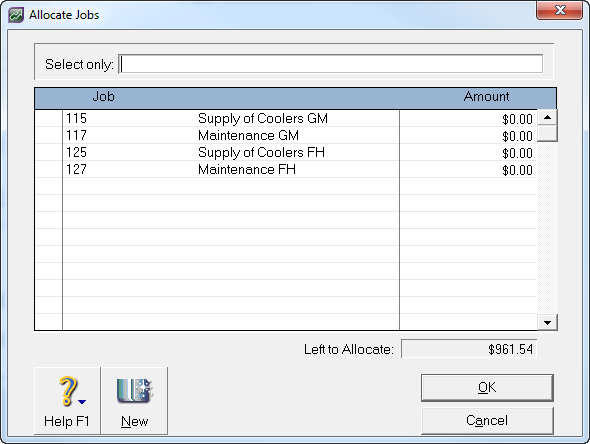 To allocate one or more jobs to the Base Salary category on this paycheque, select the relevant job numbers. By default, the first category selected will be allocated 100% of the amount. If you only want to allocate a portion to that category, select the other jobs you want to include then overwrite the value in the Amount column. See the example below.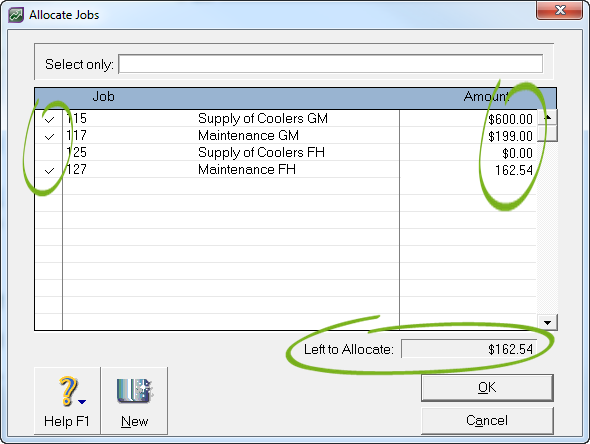 Once you have allocated amounts to the various jobs, ensure the value in the Left to Allocate field is zero.
Click OK to return to Pay Employee window which now displays Selected... in the Job column for the Payroll Category.

To delete a job
Deleting a header job will delete its sub (detail) jobs. Also, if a job is allocated to a transaction, the allocation will be removed if the job is deleted.
Go to the Lists menu and choose Jobs.
Click to highlight the job to be deleted.
Go to the Edit menu and choose Delete Job.
If a warning message is displayed, read what it says so you understand the consequences of deleting the job then click OK. 
FAQs