All your clients, all in one place
The Transaction processing page is where you create, manage and work on your clients' business files.
To access this page, go to partner.myob.com and click Transaction processing in the top menu bar.
You can see every MYOB Essentials, MYOB AccountRight and MYOB Cashbook file you've created for your clients, or have been invited to access, and then sort them to see who's up to date with allocating and reconciling transactions, and who needs attention.
You can also create tasks and generate coding reports for one or many clients in one go - great for when you need to start work on their tax returns or end of year work.
Learn what else you can do with your clients' online files and desktop files.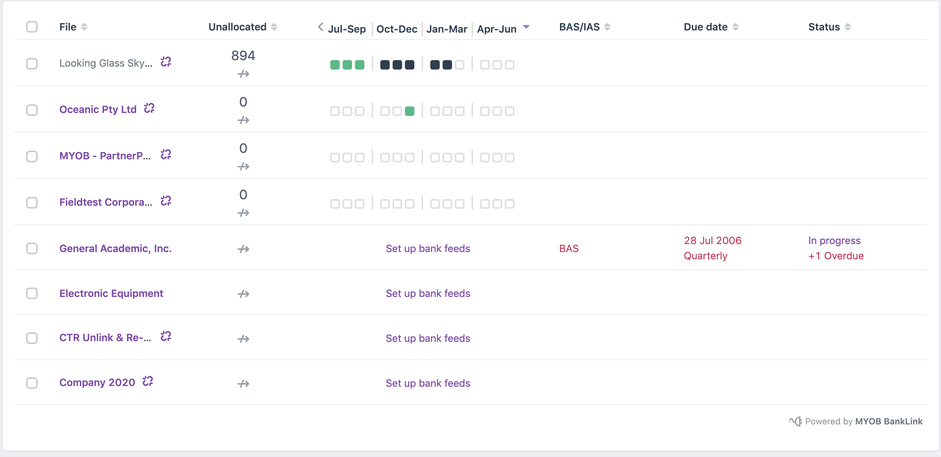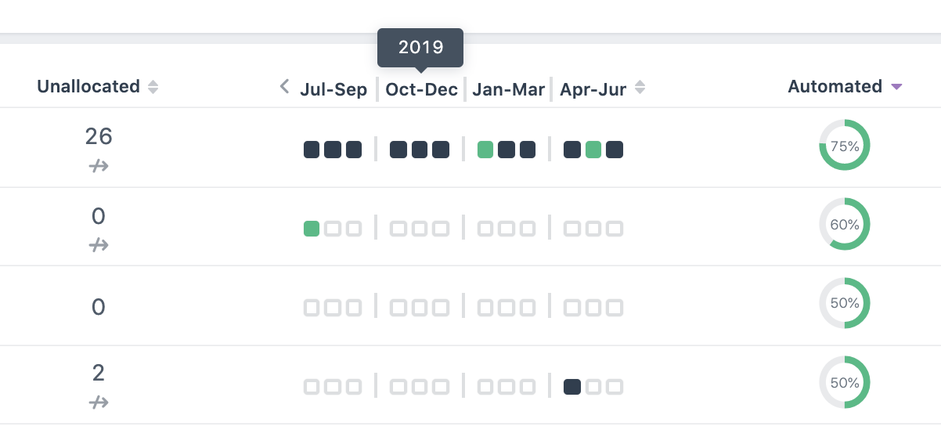 Improve your efficiency
At a glance you can quickly analyse the urgency of work to be done, and prioritise your tasks for the day.
For each MYOB Essentials file and online AccountRight file, you can see:
which months have been allocated and reconciled for the current and previous financial years
the percentage of transactions that have been automatically allocated based on allocation rules in MYOB Essentials over the last 2 months
whether they're taking advantage of bank feeds to minimise data-entry work
see when their next activity statement is due, and its status (Australia only).
And by clicking the indicators you can go straight into the MYOB Essentials or AccountRight file and finish off the work that's to be done.
It doesn't get easier than that.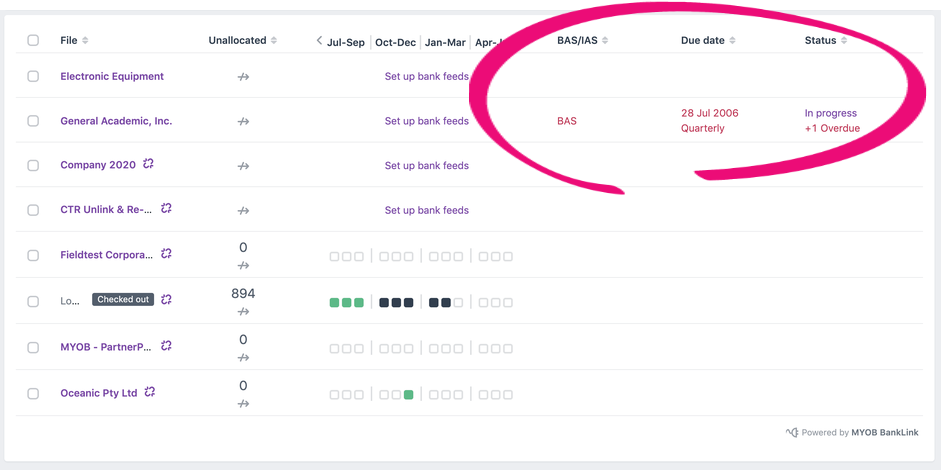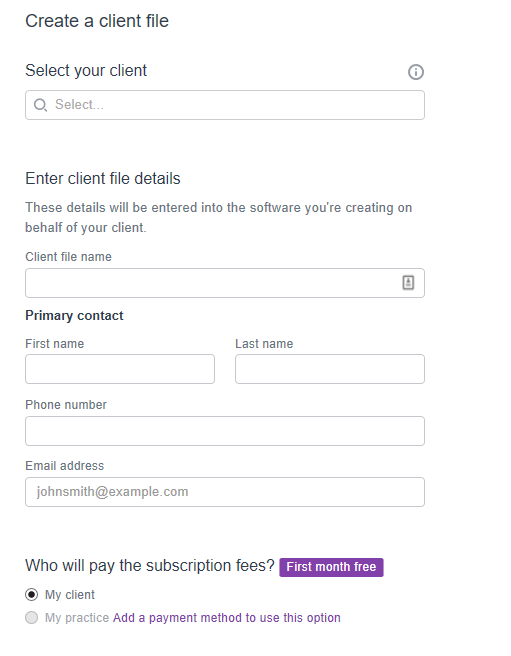 Create and upgrade files
When you bring new clients on board, you can create and set up Cashbook, MYOB Essentials or AccountRight files for them straight from the Transaction processing page.
If you have clients who still use previous-generation AccountRight software (known as classic files, version 19 or earlier), you can upgrade their files to the new AccountRight in just a few steps.