https://help.myob.com/wiki/x/EoFs
Close
How satisfied are you with our online help?*
Just these help pages, not phone support or the product itself
Very dissatisfied
Very satisfied
Why did you give this rating?
Anything else you want to tell us about the help?
AccountRight Plus and Premier, Australia only
Wages are the amounts paid to your employees, such as normal earnings, allowances, overtime (penalty rates), and bonuses. In AccountRight, each type of wage payment is handled using a wage category.
Other payments, like annual and personal leave are also paid using wage categories, but leave balances are tracked using entitlement categories.
Before you can pay wages, you need to assign the applicable wage categories to your employees, or set up new wage categories for them.
Here are some of the default wage categories in AccountRight, accessible via the Payroll command centre > Payroll Categories > Wages tab.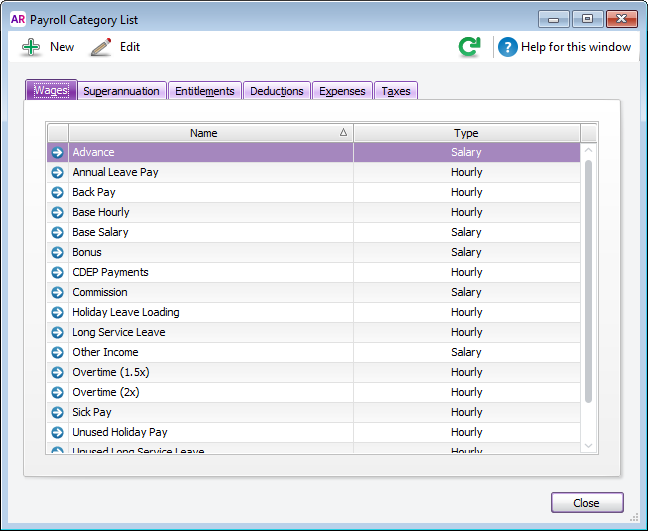 Hourly type wages are paid on an hourly basis, for example overtime.
Salary type wages aren't based on hours worked, for example a bonus.