https://help.myob.com/wiki/x/XgCs
ANSWER ID:37655 / PR 128258938649
BankLink Practice and BankLink Books 
If you've previously contacted us and your BankLink software opens with no issue you don't need to do anything else.
When trying to open MYOB BankLink Practice or BankLink Books you may find that an Access Violation error appears and it prevents you from opening the application.
This occurs because the Promo Window feature in BankLink is unable to connect to the Contentful website.
To fix this issue, start by checking your BankLink version. You'll then know which steps you need to follow.
To check your BankLink version
Right-click the BankLink shortcut on your desktop and choose Open file location. This will open the BK5 folder.
Locate the file named BK5PRAC.
Right-click the BK5PRAC file and choose Open with > Notepad.

Under the [Info] section, check the version.

Once you know your BankLink version, follow the applicable task to fix the issue.
If your version is 5.29.7
If your BankLink version is 5.29.7, you can either:
install an update to fix this issue—if this is a suitable option for your business, instructions for downloading and installing this update are below in the section titled If your version is anything else, or
modify the BK5PRAC file—if installing an update isn't a suitable option, you can modify the BK5PRAC file.
To modify the BK5PRAC file:
Ensure the BK5PRAC file is open as described above.
Under the [Environment] section, add the following text:

DisablePromoWindow=1


Save the file (File menu > Save).
Close the file (File menu > Exit).
The issue has now been fixed and you can use BankLink.
See these steps in action (click to enlarge):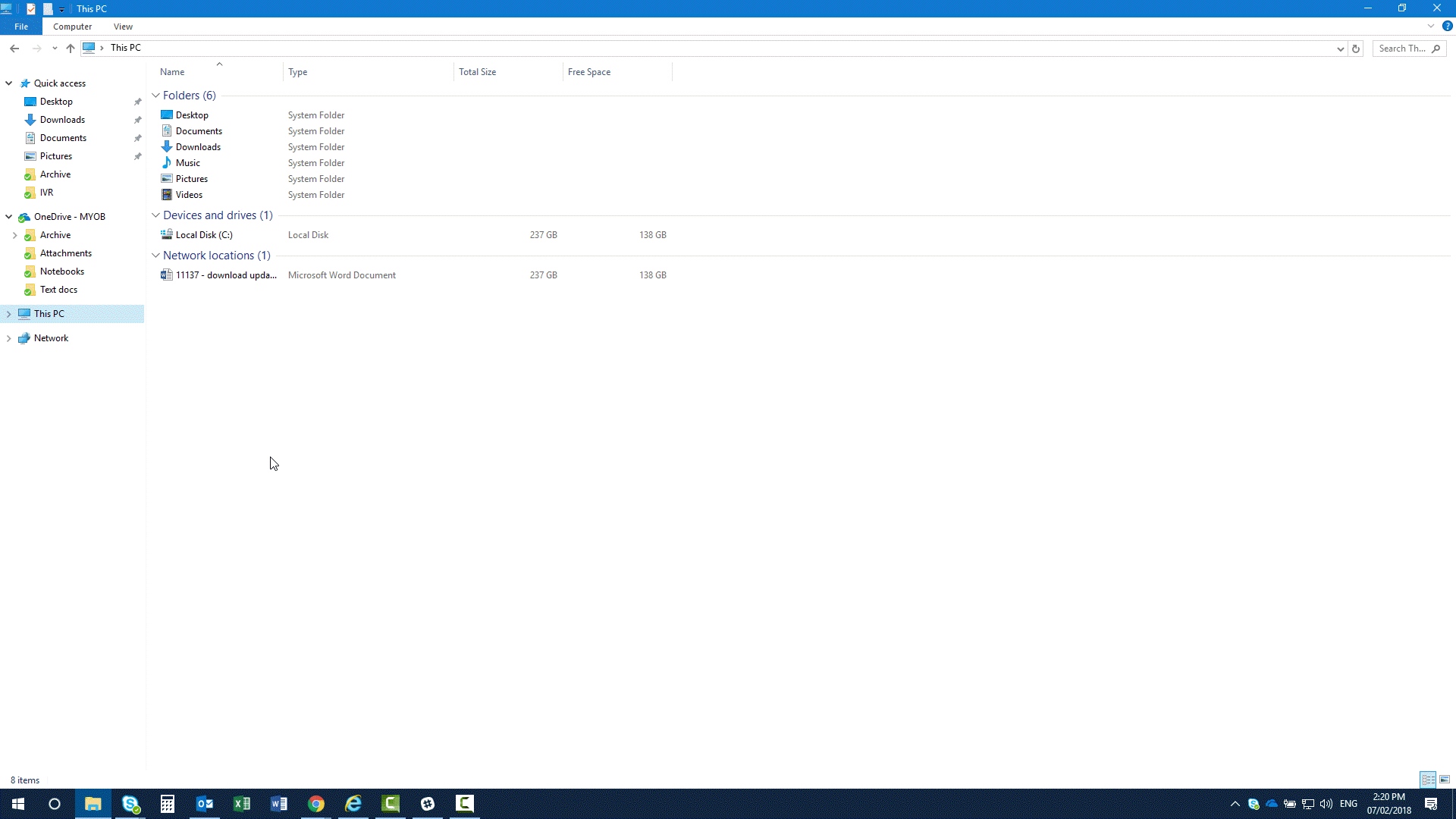 If your version is anything else
When installing a BankLink update, you'll need to know where your BankLink product is currently installed.
Here's how to check your installation location:
Right-click the BankLink shortcut on your desktop and choose Properties. The Properties window opens.
Check the Target field to determine your BankLink installation location. In this example, the install location is C:\BK5

You can now download and install the update for your BankLink product as described below.
If BankLink is a network installation, complete the following steps on the server.
From the table below, identify the applicable link for your location and BankLink product.

Right-click the applicable link and choose to save the file to your desktop.

Double-click the downloaded file to start the installation. The upgrade wizard displays.
Follow the prompts to complete the installation. You'll need to know your installation location as determined above.
When complete, confirm that BankLink has upgraded to version 5.29.9.
Open BankLink.
Go to the Help menu and choose About.
Confirm the version is 5.29.9.