https://help.myob.com/wiki/x/mLmyAQ
Close
How satisfied are you with our online help?*
Just these help pages, not phone support or the product itself
Very dissatisfied
Very satisfied
Why did you give this rating?
Anything else you want to tell us about the help?
To deduct child support payments from an employee's pay, you'll need to set up a deduction pay item in MYOB Essentials. You then assign the pay item to the employee.
The rules governing child support differ in Australia and New Zealand, so it's a good idea to know your obligations. In Australia, the Department of Human Services website is a good place to start. In New Zealand, check the IRD website.
Let's step you through how to set up a child support deduction, assign it to an employee, then what it looks like when you process a pay.
What happens to the deducted money?
In Australia, child support deductions need to be paid to the Department of Human Services (learn about their payment options).
In New Zealand, child support payments are paid to the IRD at the time of reporting your Employer Monthly Schedule (IR 348). Learn more about Payroll IRD monthly returns.
You can make a record of these payments in MYOB Essentials using a Spend money transaction (Banking menu > Spend money).
Here's an Australian spend money example for child support payments that have been paid to the Department of Human Services. Note the following:
In the Pay from account we've chosen the MYOB Essentials bank account the payment is coming from.
In the To field we've chosen who the payment went to (we set up a supplier record for this purpose).
In the Allocate to field we've chosen the MYOB Payroll Deductions account.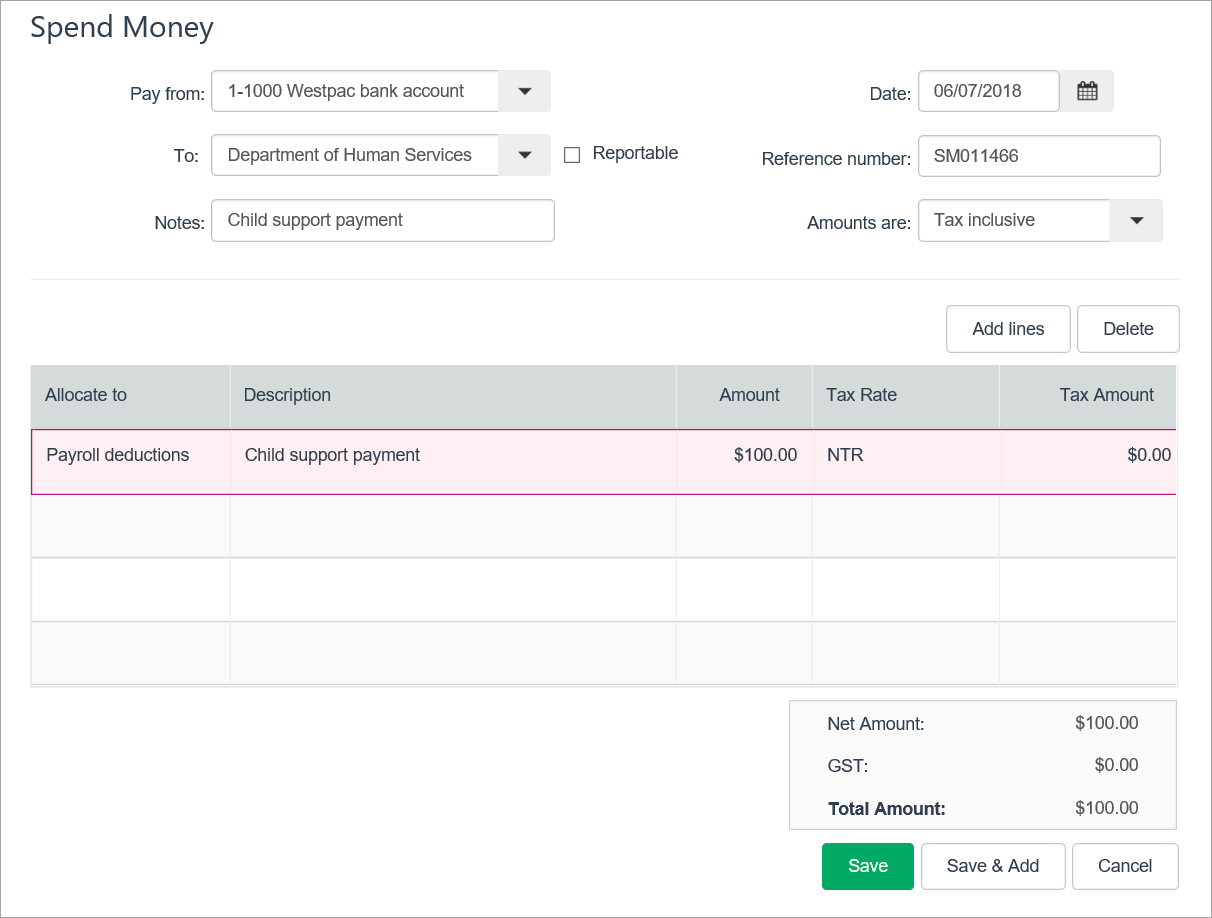 FAQs