https://help.myob.com/wiki/x/ggXnAQ
Your clients
In Practice Online you can store information about your clients. This gives you easy access to their contact details, even when you're on the road.
A client can be an individual, a business or another organisation.
If you use MYOB AE/AO, your client records and their details are synced from your practice software. If you don't use MYOB AE/AO, you can add clients directly in MYOB Practice Online.
To view your client records, click Clients in the left navigation. The Clients page displays a list of all the clients in your database and the portals you've set up for them. 
What you can do in the Clients tab
In the Clients tab you can:
View your client details 
Click a client name from the list to view their details on the right. 
Contact your client

Easily contact your client directly from your clients list. Simply click their listed mobile number or landline number to contact them. You can do this on your mobile phone or a phone application that's installed on your computer.

Email your client
Email your client directly from your clients list by clicking your client's email address to open your default email program. 
Get directions to your client
If you're planning to visit your client, but don't know how to get there, click their address details to open your default browser map program and find directions to your client.
Search for a client

By default, your client list is displayed in alphabetical order.

To search for a client, type their name in the Search text field and click  or press Enter. The client list displays the search results from where you can select your client.

To return to your full client list, delete the text you entered in the Search text field and click .
Portals make collaborating easier
A portal is an online and secure collaboration space that makes it easier to communicate, send queries, share documents and assign tasks to your clients.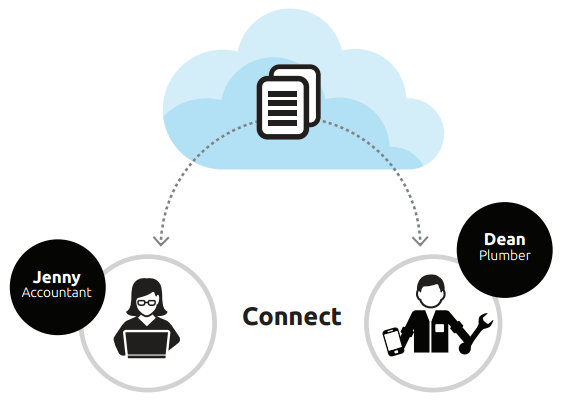 Click the Portal tab on the Clients page to view a list of all the client portals set up in your practice.
Learn how to create a client portal or edit an existing portal.