CSS Stylesheet
| | |
| --- | --- |
| import | https://maxcdn.bootstrapcdn.com/bootstrap/3.3.7/css/bootstrap.min.css |
CSS Stylesheet
.container {
	width:100%;
	padding-left:0px;
	padding-right:0px;
}

.container>p, .row {
	padding-left:10.5%;
}


.row{
	width:100%;
	padding-bottom:100px;
	margin-left:0px;
	margin-right:0px;
padding-top:50px;
}

.col-md-6.col-sm-12, .col-lg-12, .col-md-12 {
	margin-top:50px;
}

.row h2 {
font-size:28px!important;
font-family:NeutroMYOB-Medium,Arial,sans-serif;
color:#2e3e4f!important;
margin-bottom:0.6667em;
line-height:1.166;
padding-bottom:15px;
}
 
.brikit-content-layers .brikit-content-layer-backdrop, .brikit-container-backdrop .brikit-content-layer-backdrop .brikit-content-layer {
	margin-left:0px;
	margin-right:0px;

}

#content-layer-0 {
margin-left:0px;
margin-right:0px;
}
.row:nth-of-type(even) {
	background:#f3f4f5!important;
}
#content-block-0 {
	padding-left:0px;
	padding-right:0px;
	margin-left:0px;
	margin-right:0px;
}
 
iframe {
	margin-top:5px;
}
.col-lg-6 {
    padding-right: calc(50% - 640px);
	padding-right:-moz-calc(50% - 640px);
	padding-right:-webkit-calc(50% - 640px);
	padding-right:-webkit-calc(50% - 640px);
	padding-right:-o-calc(50% - 640px);
}
/*.col-lg-6.col-md-4:first-child {
	padding-right:50px;
}*/
.col-lg-6.col-md-4 {
	padding-right:50px;
}
 
.col-lg-6.col-md-4:last-child {
	padding-left:50px;
}
.tab-pane {
    padding-top: 20px;
width:80%;
margin-left:auto;
margin-right:auto;
}
.videoContainer {
    width: calc(100% - 50px);
	width: -moz-calc(100% - 50px);
	width: -webkit-calc(100% - 50px);
	width: -o-calc(100% - 50px);
}

.nav-tabs {
    width: 80%;
    margin-left: auto;
    margin-right: auto;
border-bottom:0;
}
.nav-tabs li, .nav-tabs.active li {
    width: 25%;
text-align:center;
}
.nav-tabs>li.active>a, .nav-tabs>li.active>a:focus, .nav-tabs>li.active>a:hover {
    border-top: 0; 
    border-left: 0;
    border-right: 0;
    border-bottom: purple 3px solid;
}

li[role=presentation] {
    border-bottom: #ddd 1px solid;
}

.tab-pane .row {
    padding-left: 0px;
}

.col-lg-6 p, .col-lg-6 li {
    max-width: calc(100% - 50px);
    max-width: -webkit-calc(100% - 50px);
    max-width: -moz-calc(100% - 50px);
    max-width: -o-calc(100% - 50px);
}

.tabSection {
padding-top:40px;
}
.yes img, .no img {
    height: 60px!important;
}
HTML
<span data-swiftype-index="true">
<script src="https://maxcdn.bootstrapcdn.com/bootstrap/3.2.0/js/bootstrap.min.js"></script>
div
div
div
| | |
| --- | --- |
| class | col-lg-6 col-md-4 col-sm-12 |
Create your file
Your business and transaction details are stored in a company file, and you can keep the file online or on your desktop. With your file online, you can access it from any computer that has AccountRight installed.
If you don't have a file, it's easy to create one.
Been invited to access a company file? Accept the invitation and download AccountRight.
I f you purchased AccountRight online or registered a POSA card, you created a company file when you downloaded the software and stepped through the setup assistant. If you haven't done this yet, find the email we sent after your purchase/registration and click the Download link.
div
| | |
| --- | --- |
| class | col-lg-6 col-md-8 col-sm-12 |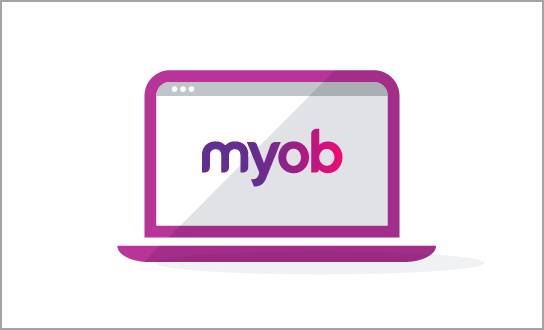 div
div
| | |
| --- | --- |
| class | col-lg-6 col-md-8 col-sm-12 |
HTML
<div class="wistia_responsive_padding" style="padding:56.25% 0 0 0;position:relative;"><div class="wistia_responsive_wrapper" style="height:100%;left:0;position:absolute;top:0;width:100%;"><iframe src="//fast.wistia.net/embed/iframe/tgbxlcq8c2?videoFoam=true" title="Wistia video player" allowtransparency="true" frameborder="0" scrolling="no" class="wistia_embed" name="wistia_embed" allowfullscreen mozallowfullscreen webkitallowfullscreen oallowfullscreen msallowfullscreen width="100%" height="100%"></iframe></div></div>
<script src="//fast.wistia.net/assets/external/E-v1.js" async></script>
div
| | |
| --- | --- |
| class | col-lg-6 col-md-4 col-sm-12 |
Learn the basics
If you're new to MYOB, bookkeeping, or accounting software, take a look at  this short video that'll give you a nice introduction to AccountRight and  explain your next steps.
And there's some online training you can do at your own pace that'll help build your confidence too.
UI Text Box
You can practice using AccountRight with its built-in sample company file. You can save, delete, and change as much information as you like and learn as you play with it. See Using the sample company file (Clearwater).
div
div
| | |
| --- | --- |
| class | col-lg-6 col-md-4 col-sm-12 |
Set up and get started
You can do a lot in AccountRight, but you don't need to set up everything before you can get going. Just set up what you want to use.
Here are some suggestions to get you started: 
div
| | |
| --- | --- |
| class | col-lg-6 col-md-8 col-sm-12 |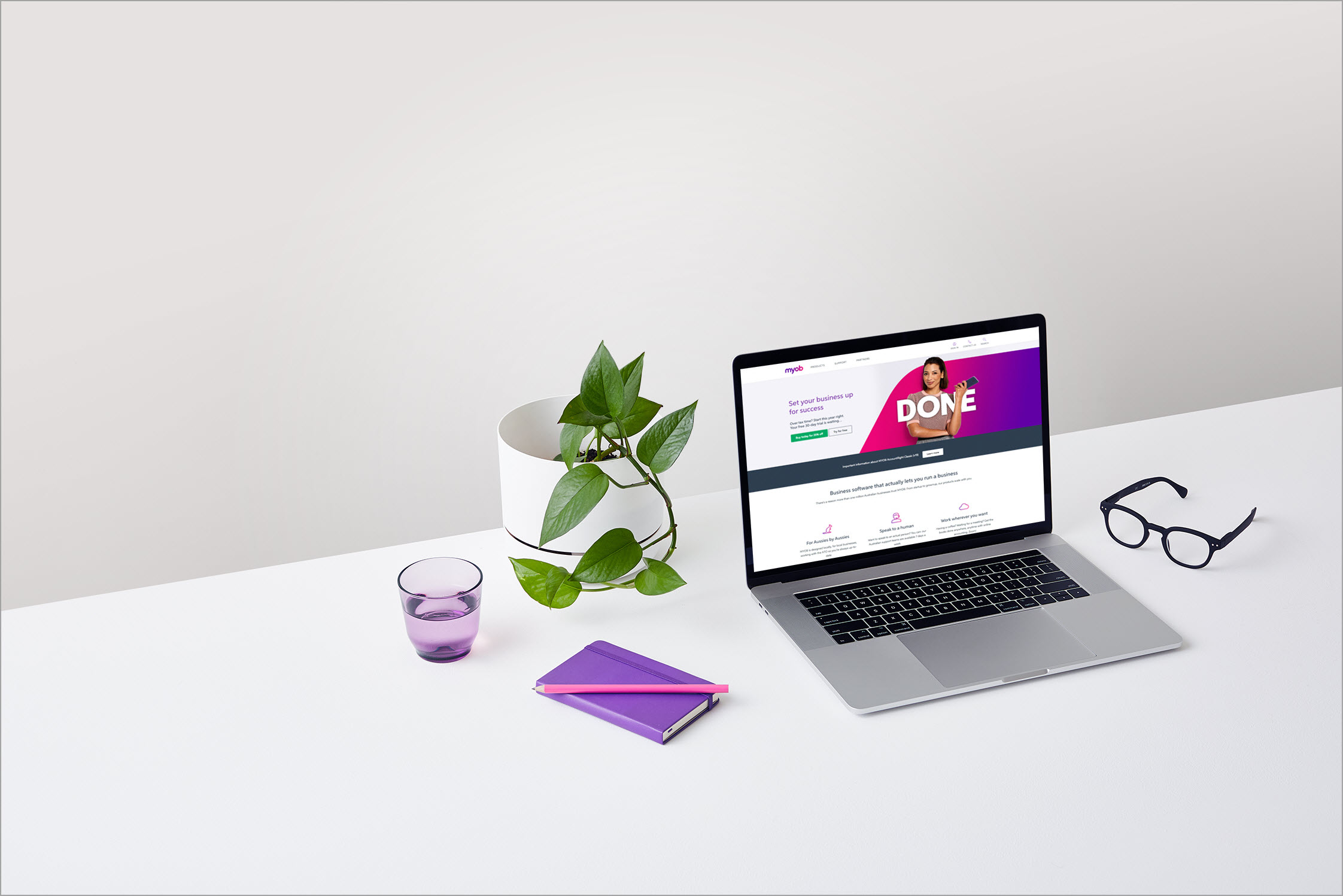 div
div
| | |
| --- | --- |
| class | col-lg-6 col-md-8 col-sm-12 |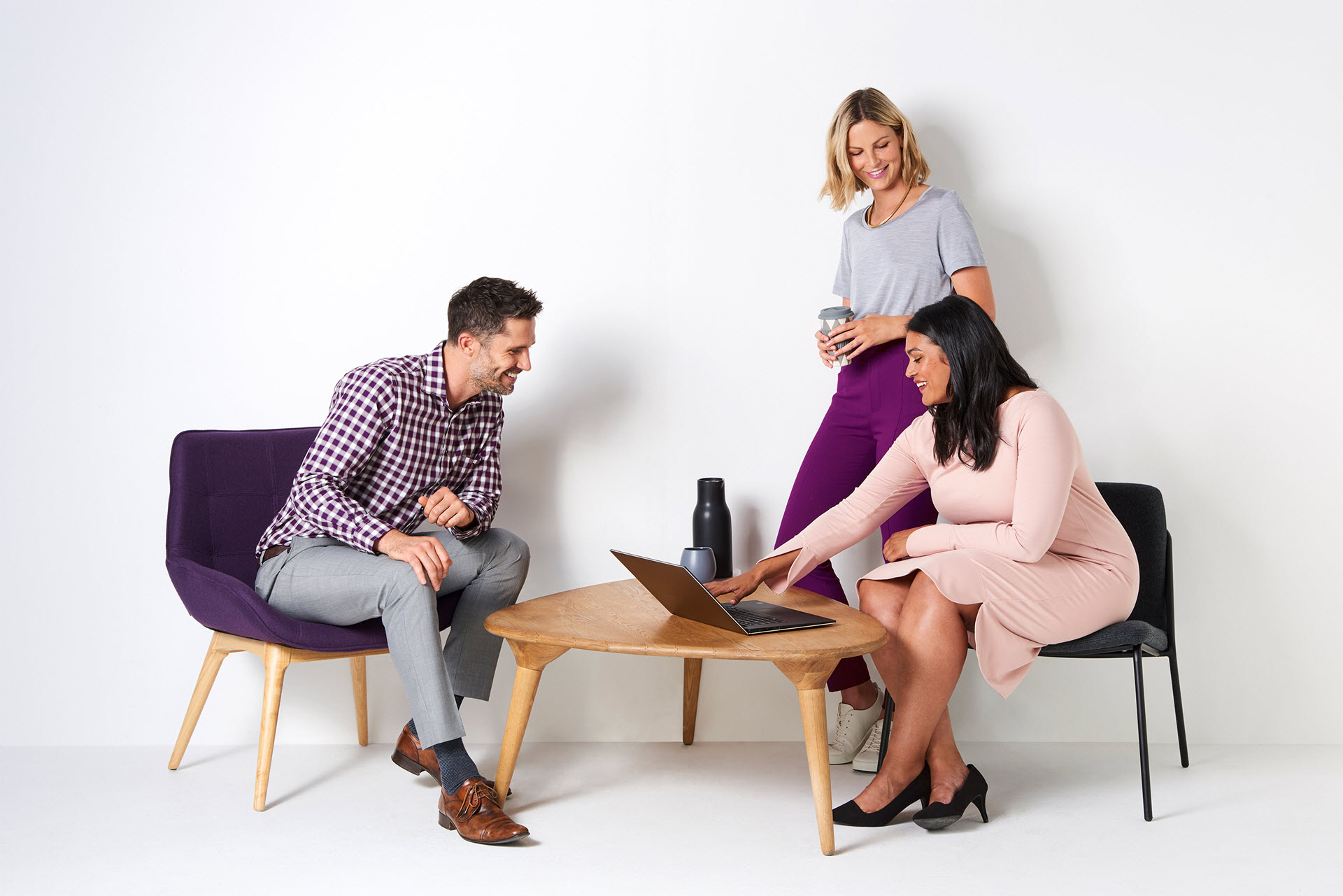 div
| | |
| --- | --- |
| class | col-lg-6 col-md-4 col-sm-12 |
Work smarter
There are some really smart features in AccountRight that'll save you time and effort from day one.
Here are some of our favourites: 
Link your bank and credit card accounts and all your bank transactions will appear in AccountRight, making it easier to track and reconcile money you spend and receive.
Put your file online (if it isn't already) so you, your team, and your accountant can access it anywhere and anytime. 
Drop your bills into AccountRight's In Tray, to save time entering the details, and to keep a copy of your bills with your accounts.
And there are many more ways AccountRight can help you work smarter.
div
div
| | |
| --- | --- |
| class | col-lg-6 col-md-4 col-sm-12 |
Master MYOB
There are lots of resources that can help you learn and make the most of AccountRight:
div
| | |
| --- | --- |
| class | col-lg-6 col-md-8 col-sm-12 |
HTML
<a href="http://www.myob.com/training" alt="Book MYOB training now" target="_blank"><img src="http://help.myob.com.au/images/trainingad/classroom3.png" width="80%" height="auto" align="left"></a>
</a>